| | | |
| --- | --- | --- |
| | TOP PERFORMING SERVICES 2022 | |
The New Year is traditionally a time for reflection, to look back at the past year and identify our greatest achievements, alongside our mistakes and setbacks.
This gives us the opportunity to set new goals, and by pursuing these goals we can transform the future into something greater than the past...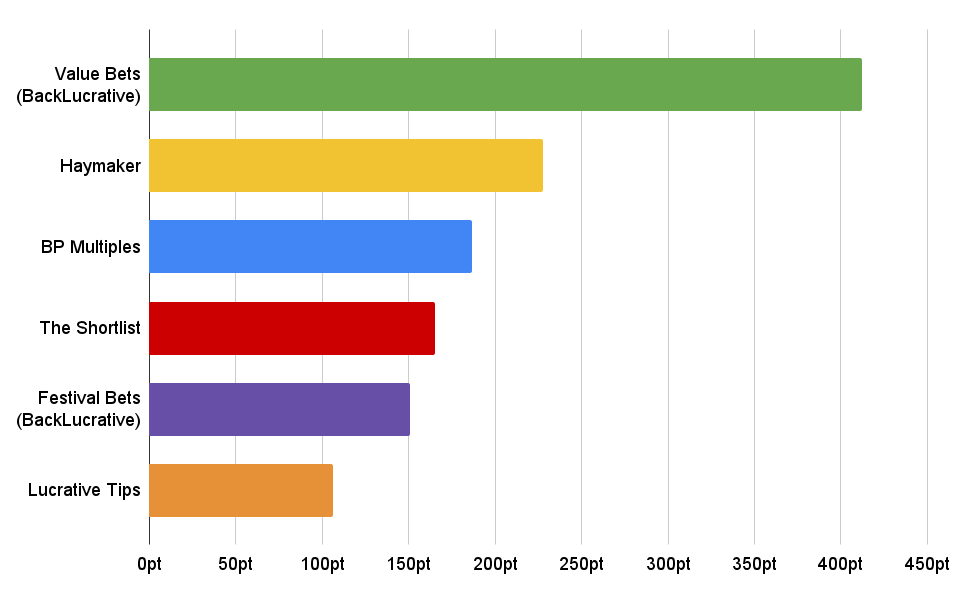 Our free tipping service provides a single selection per day, posted on our blog each morning by 10.00am (UK time).
We have selections 6 days per week, with a designated 'no bet' day each Sunday.
Free tips have generated an average profit of over 110 points each year since 2013, and a return on investment just shy of 15%.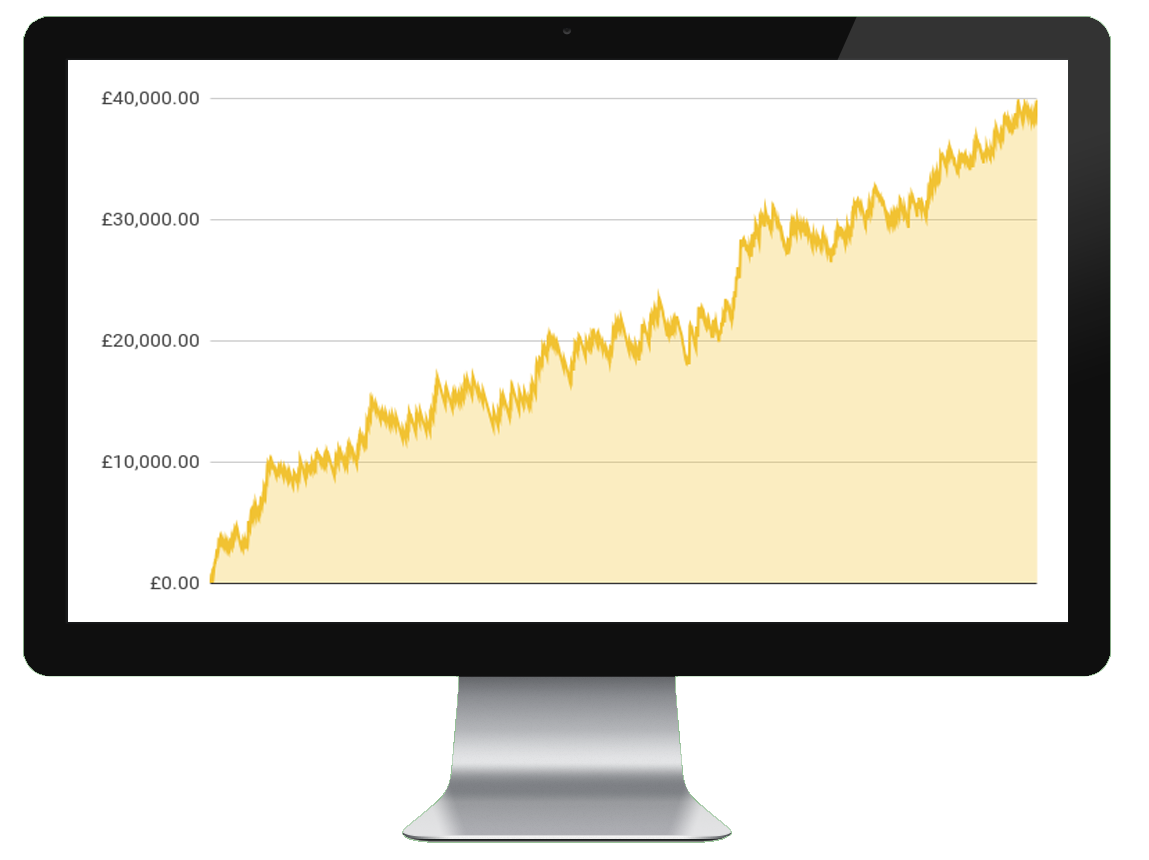 Enter Your Name And Email Address Below To Get FREE ACCESS To Our Profitable Horse Racing Tips...
your information is 100% safe and secure.
The relationship between risk and reward is usually linear, so if you want bigger rewards, you're going to have to put your money at considerable risk. So, one of the main questions all horse racing investors must face is...
How can you maximise the reward, while minimising the risk? ...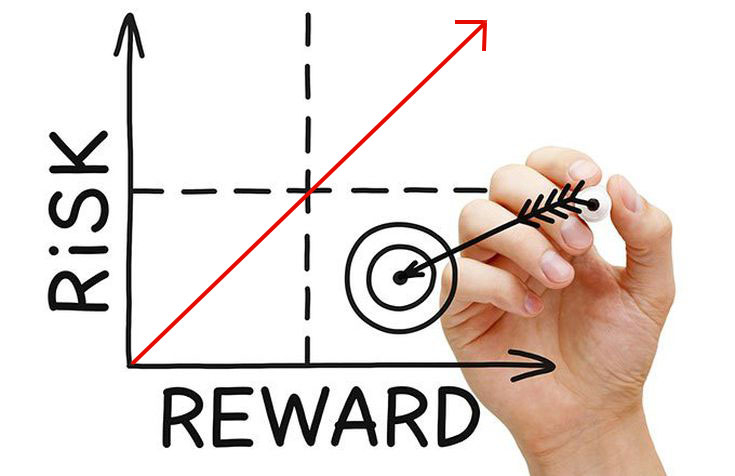 | | | |
| --- | --- | --- |
| | SMALL BANKROLL, LARGE PROFIT? | |
Today I'd like to explore a commonly-asked question...How can you produce a large profit from a small bankroll?
Well, as any semi-serious punter knows, the standard way to bankroll your betting is to invest a fixed amount of money...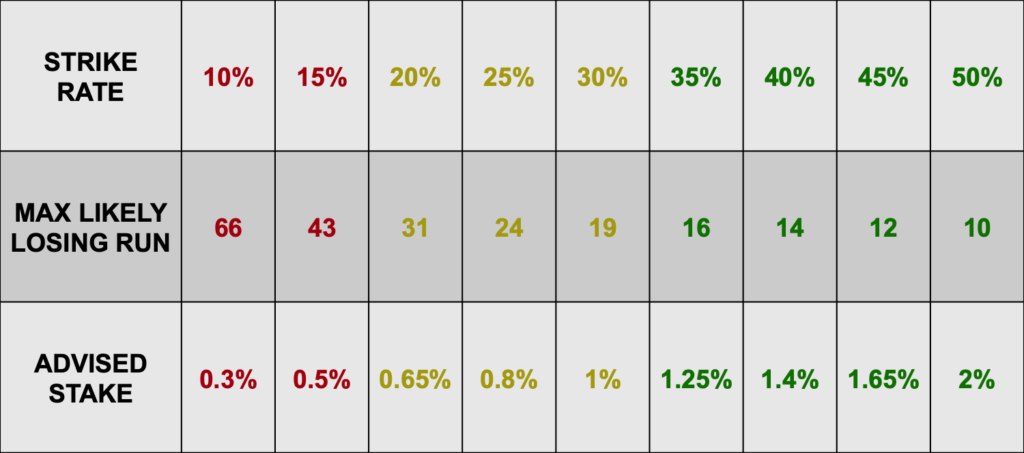 In today's post we explore the main reason why 99% of punters fail to turn a profit from their betting, and how this can be changed by adopting an investors mindset.
It is often not the method of betting that is at fault, but our own emotional flaws which cause us to stray from using the method correctly. Let's explore how to can overcome our own flaws in order to become a successful horse racing investor.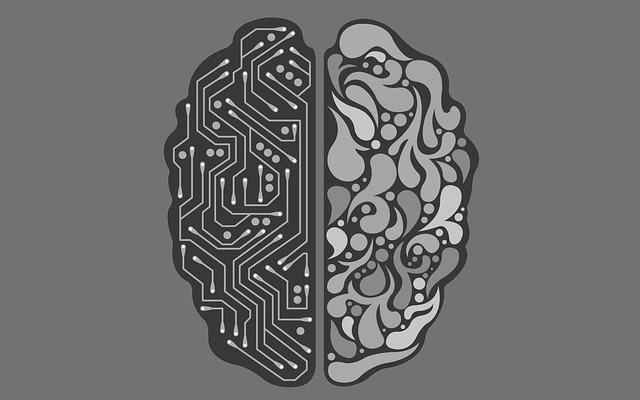 | | | |
| --- | --- | --- |
| | GOAL SETTING FOR SUCCESFUL BETTING | |
Setting a specific goal for the amount we want to earn from our betting, and time frame in which to earn it, is an important initial step that puts us firmly on the path to successful punting.
Read today's post to learn how to go about setting a goal for your betting...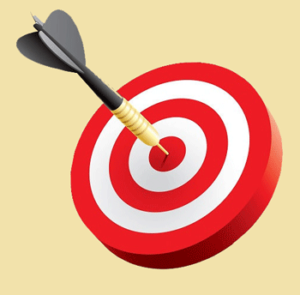 Another year has passed, and looking back at 2020 I'm reminded of the old saying "May You Live In Interesting Times"...
As I emphasised soon after the lockdowns began last year, there is nothing more valuable right now than the ability to generate independant streams of income, online and from home...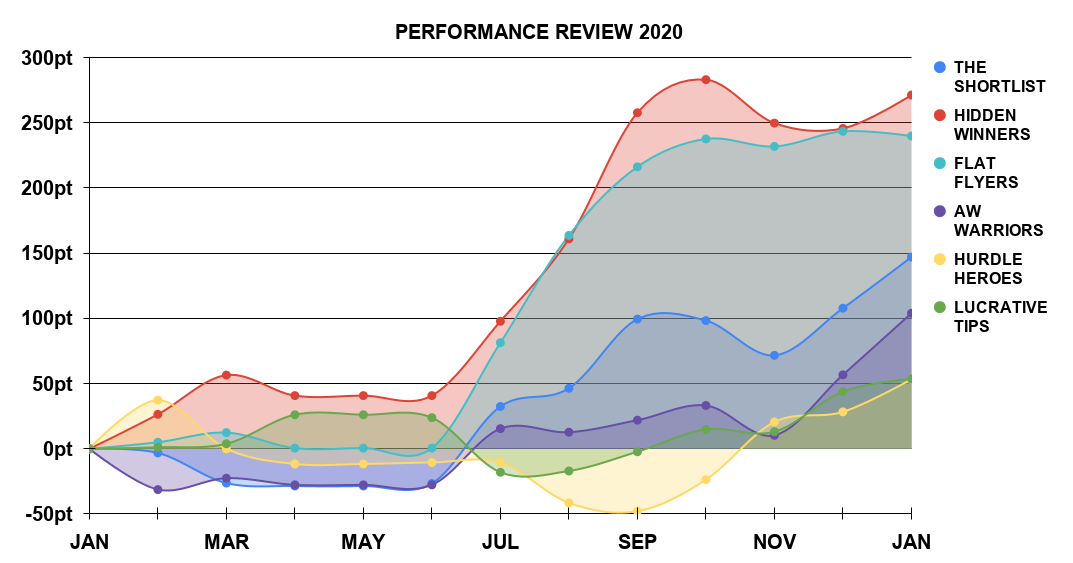 If I were to tell you that winning can be just as damaging to our profitability as losing, would you think I had gone insane?
Probably, right? But in this controversial article I explore the possibility of how winning in the short term can lead to losing in the long term. Let me explain...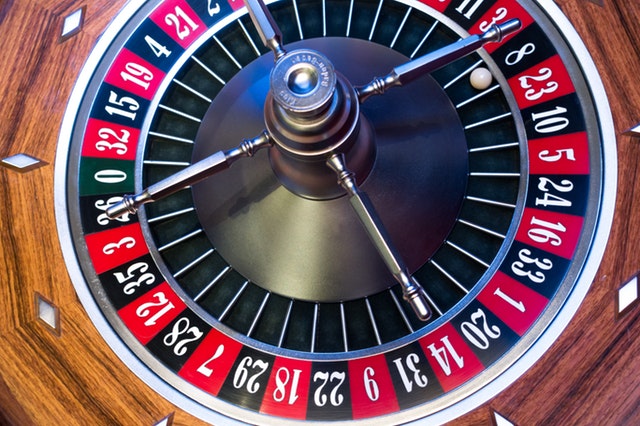 The BHA's chief regulatory officer, Brant Dunshea, publicly expressed what appeared to be total confidence that racing will be allowed to resume on Monday June 1...
Here is the re-start timeline for June, as published recently by the Racing Post...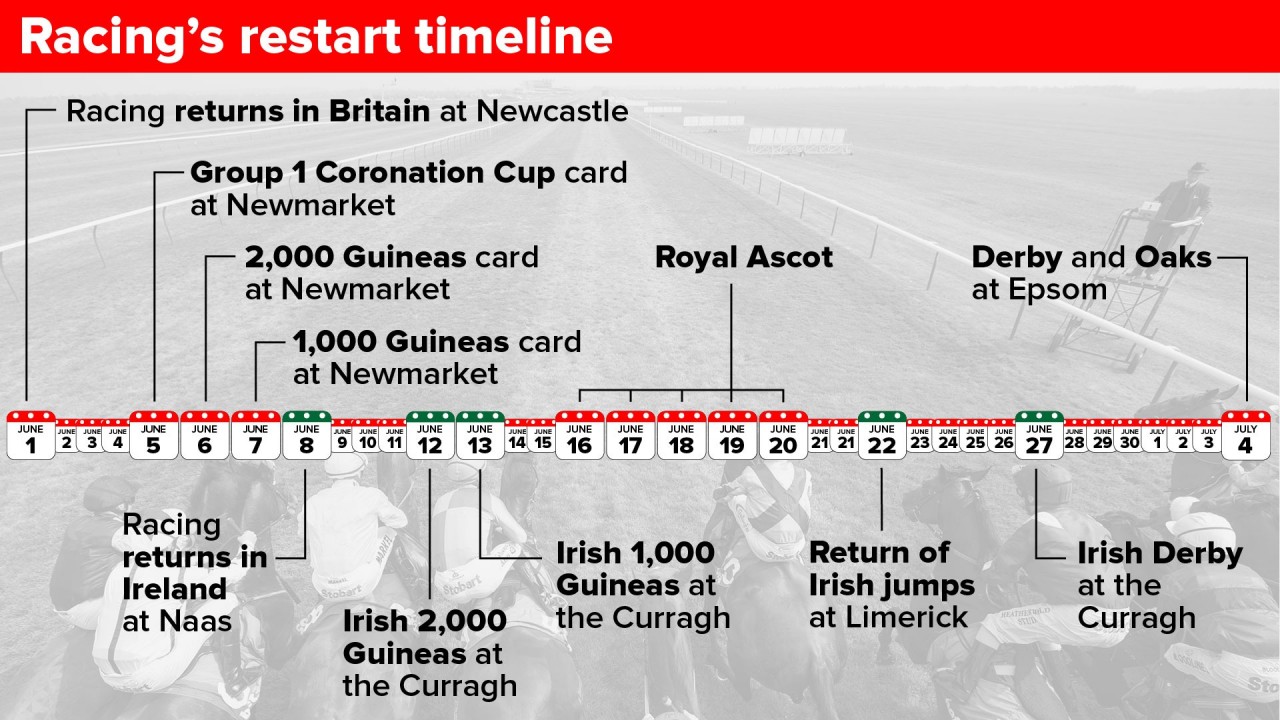 | | | |
| --- | --- | --- |
| | WHEN WILL HORSE RACING RESUME? | |
There has been a lot of speculation in recent weeks as to when Horse Racing will return to Britain and Ireland, and I've been watching from the sidelines for signs of a confirmed date...
No doubt you my have been doing the same, but unfortunately there has been little clarity up to now...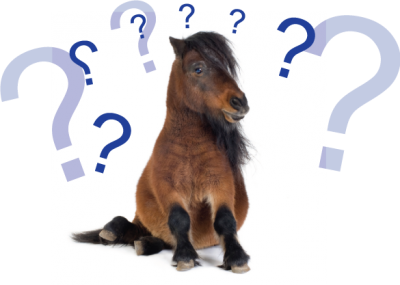 Compounding is a method of growing money more quickly than time would normally allow. Anyone with a savings account is already using the magic of compounding, whether knowingly or not.
We can also use the magic of compounding for horse racing investment, to grow a small starting bankroll quickly. This enables us to create a substantial betting income, often in less time than you may think.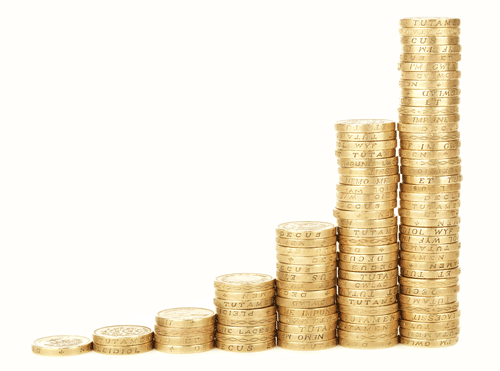 | | | |
| --- | --- | --- |
| | WINNING AT FESTIVALS: LUCK OR SKILL? | |
Seeing as most major festivals take place over a 3 - 5 day period, with Cheltenham running over 4 days from Tuesday - Friday, this presents a problem for more serious punters who are looking to secure a profit.
That problem is luck, with the all-important question being: Do You NEED To Be Lucky To Win At Festivals? ...