Frustrated Ex-Gambler Develops Unique Betting Strategy That Multiplies Your Investment 4.49X Per Year... 
Click The Button Below And Enter Code  DISCOUNT20
To Save An Additional 20% On Your Membership...
Take A Look At What Our Members Have To Say...
Michael is a genuine tipster who actually delivers on his promises. Can't ask for more really!

 - Anthony
I don't know how I ever managed without your service, you beat the Racing Post verdicts hands down.

- Stephanie
I joined the service back in March when it first started taking on members. I'm still a member 8 months later which should say something about it.

I'm standing on around 180 points so far - over £3,500 in the bag as have been betting twenties.

I'd recommend betting at this level if you have the bank as haven't had any betting restrictions applied as of yet. Definitely one I would recommend.

- David
Fantastic Racing Service, made massive profits for so little outlay. Great new members website and easy to use, do yourself a favour and get on board now!

- James
Only signed up 11 days ago and already 47pts up. Some really good priced winners and a solid strike rate make it a keeper for me.

 - Dennis
AS GOOD AS HIS WORD.

Over the past 40+ years I must have subscribed to hundreds of tipping services, which have all promised success and delivered nothing but failure!

I can honestly say that this is one of three that have delivered in that time. 

It took me 39+ years to find it, DONT let it take you 40 years to find a winning service!

- John
Excellent service making some great money following the tips, certainly helped pay for my Christmas anyway and looking forward to it funding my summer holiday now.

Will defiantly be sticking with these for a long time to come, superb!

- Lee
Over 96% Of Subscribers Are Happy To Recommend Us...
Your Membership Is 100% Risk Free For 30 Days...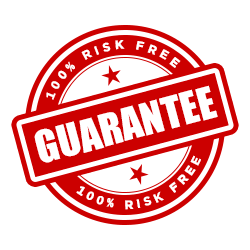 If for any reason you don't wish to continue after your trial, email me before your renewal date and you won't be charged anything further.
And if the service doesn't make a profit during the first 30 days of your membership, and you don't wish to give it more time, I'll be happy to provide you with a full refund.
Click The Button Below And Enter Code  DISCOUNT20
To Save An Additional 20% On Your Membership...
Questions? Here's What You've Been Asking...
When is each days Shortlist posted?

The shortlist is posted each morning by 10.00am UK time at the very latest. The service runs six days per week, Monday to Saturday.

How easy is the service to use?

The Shortlist only takes 5 – 15 minutes per day to use. Also, the service can be accessed from any device with an internet connection, so it's easy to use on the go.

How many Shortlist qualifiers are there per day?

This varies depending on the number of meetings, but averages out at ten to twelve per day. Current trends can be used to narrow down your bets to as little as two or three per day.

Do you have a results history I can download?

Yes, you can view the results history for the full testing period here:

How often are your results updated?

The results history is updated at the end of each month, and we also run an in-depth performance review once per quarter.

Once I've signed up, where do I access my member resources?

All resources can be accessed from our exclusive members website. On signup, your login details are sent to your registered email address.

Can I pause my membership while I'm on holiday?

Of course! Simply let us know the relevant dates, and we'll pause your membership while you're away.

What is the minimum recommended bankroll?

The minimum recommended bankroll is £400, which based on past performance will leave a substantial profit, after taking membership fees into account.
WAIT! Register Now To Secure Your Exclusive Trial Membership...
your information is 100% safe and secure.